Employee Engagement in the Digital Workplace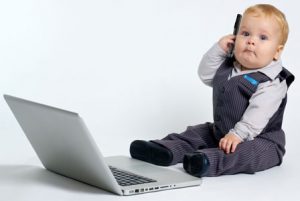 Due to the catalyst of the coronavirus, "Industry 4.0" – with its digital transformation heartbeat – is fast becoming a necessary reality for most businesses.
Alongside revenue recovery strategies, operational and organisational rethinks, leadership teams are now road-testing a menu of digital and analytic tools that will best suit the twin goals of reducing operational costs and delivering agile customer service.
Like many of our clients, you may have asked your teams the following questions:
How is our digital workplace going to enable our colleagues to deliver an outstanding customer journey across all our touchpoints?
How will it improve the way colleagues collaborate, connect and serve 'normal' and 'next normal' customers?
No matter how far you are on the path to implementing your digital world, please remember you have to openly engage your colleague's hearts, minds and experience FIRST.
Critical to this is EMPOWERING YOUR MANAGERS. It is proven that a manager's holistic approach, ability to coach, and relationship with their teams are the biggest influences on their engagement, productivity and growth.
Remote colleagues in particular are 3x more likely to 'strongly agree they're motivated to do outstanding work' if they receive quality weekly feedback from their manager.
The Raise Your Game Partnership specialises in helping business leaders create happy workplace cultures based around outstanding engagement, which in turn creates happy customers, sustainable profits and happy shareholders.
If you would like to join our current cohort of 40+ companies who meet every week to collaborate, share ideas and best practise around leading their colleagues in "Industry 4.0":
Please contact Paul Stalker stalkie@rygp.co.uk now for an initial chemistry chat and to find out more.
Employee Engagement in the Digital Workplace