What does 'CPD' stand for in your world?
Perhaps it's Customers Per Day…or the Chicago Police Department…or Cabbage Patch Dolls maybe?
In its rightful business context, CPD stands for Continuing Professional Development.
Continuing Professional Development is a term used to describe the learning activities professionals engage in to develop and enhance their abilities. It enables learning to become conscious and proactive, rather than passive and reactive. It is the holistic commitment of professionals towards the enhancement of personal skills and proficiency throughout their careers.
CPD combines different learning methods, such as training workshops, conferences and events, e-learning programs, best practice techniques and ideas sharing. All focused for an individual to improve, up-skill or re-skill, and have effective personal and professional development – not just academically and vocationally, but also in mindset and wellbeing terms, regardless of their occupation, age or educational level.
We believe that continuous mindset and wellbeing development is THE catalyst organisations need to cultivate engaged, thriving colleagues who perform at their best every day. Your colleagues' wellbeing impacts upon every aspect of your business performance.
Done right, continuous mindset and wellbeing education will give your business a sustainable and competitive advantage, particularly in the post-covid landscape where employees want their work to have mission and purpose. They want managers who have coaching skills, who inspire them, who communicate regularly and meaningfully with them, who support them in developing their strengths.
Which is why team RAISE is delighted to announce that our ground-breaking online RAISE Your Game mindset and wellbeing training programme for individuals, managers and business teams has achieved accredited CPD training status.
This means the programme has reached the required Continuing Professional Development standards and benchmarks. The learning value has been scrutinised to ensure integrity and quality by the CPD Certification Service which provides recognised independent CPD accreditation compatible with global CPD requirements.
In short, if you fancy a proven best-in-breed CPD certified programme that will support your colleagues to develop a mindset based around:
A sense of purpose and values
Emotional resilience and mindfulness
Banishing negative emotions such as fear, stress, uncertainty and anxiety
Promoting positive emotions and behaviours such as gratitude, self-belief, self-motivation and looking for the good
Energy management, physical fitness and lust for life
Eating, sleeping and relaxing right
Empathy, rapport, meaningful communication
Rich and rewarding relationships at home, work, in social and community life
Being a supportive role model and leading the way for others
…Then swing by our perky new website www.rygp.co.uk where you'll get a taste of how our RAISE Your Game programmes can RAISE your team's career wellbeing to world class levels and you can arrange a free chemistry call with Chris, Paul or Dawn – yup, our very own CPD'ers!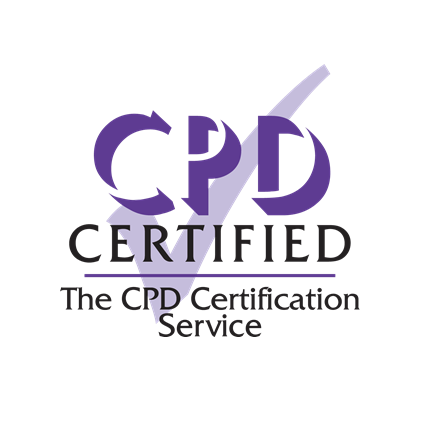 What does 'CPD' stand for in your world?